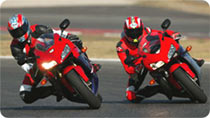 Atlantic MotoPowersports is committed to protecting your privacy. We will not sell, share, or rent this information to others in ways different from what is disclosed in this statement.
When placing an order, customer must provide certain information such as name, address, phone number, and credit card number with expiration date. This information is used for billing purposes and to fill customer's order only. If we have any problems processing an order, we will use the contact information provided in order to used to get in touch with the customer to complete the order.
atlanticmoto.com uses cookies which is a small text file that is stored on a user´s computer for record-keeping purposes. Cookies make Web-surfing easier for you by saving your passwords, purchases, and preferences while you're at our site. The use of cookies is an Industry standard, and you'll find cookies at most major websites. Most Web browsers automatically accept cookies, but you can usually change your browser to prevent that.
The importance of security for all personal information of our customers is of utmost concern. We use strong security measures to prevent the loss, misuse and alteration of your information once it is in our records. We exercise great care in providing secure transmission of your information by using a secure COMODO SSL that encrypts all your information including credit or debit card number and name and address. The encryption process takes the characters you enter and converts them into 128 bits of code that are then securely transmitted over the Internet.
By using our web site, you consent to atlanticmoto.com's Privacy Policy. If you do not agree to this policy, please do not use our site. We reserve the right to modify, add or remove portions of this Privacy Policy at any time. Your continued use of the atlanticmoto.com website following the posting of changes to these terms will mean you accept those changes.