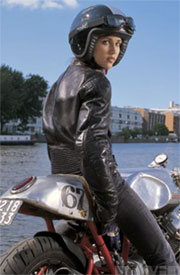 One-Stop Shop
Atlantic Moto was created by a group of motorcycle enthusiasts as a one-stop shop for other riders to find all their motorcycle products in one place.

We specialize in selling Arai Helmets & Shoei Helmets in the USA
(at the best prices and with Free Shipping).

We are an authorized Arai Helmet Dealer, Shoei Helmet Dealer as well as Bell Helmets, HJC Helmets, KBC Helmets , Nolan, Shark, Suomy, SixSixOne, MSR, Answer helmets and more - all at unbeatable prices (and with free delivery wherever possible).

Safe Online Shopping
We offer a safe & secure online environment for customers to purchase their motorcycle products. learn more

Exceptional Customer Service
We pride ourselves on offering exceptional customer service to all of our customers. We find that a high percentage of our customers, give us a 5 star customer satisfaction rating, and return to us again & again for future orders.

You can view what other people think of our service on our testimonials page.

We strive to find our customers the best prices in the US with new products added daily.

Tel: 1-877-243-0590
Fax: 1-877-243-0591

Return/Exchange Shipping Address:
Please contact us first for a Return Authorization

Atlantic Moto
1975 East Sunrise Blvd
Fort Lauderdale, FL 33304

If you have any questions, comments or suggestions for our online store, we would love to hear from you.
Please