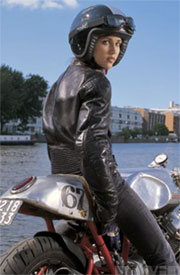 Atlantic Moto USA
Here is a small selection of what our customers have said about us.

'Thanks so much for the speedy reply and sizing info... besides the great helmets, your customer service is top shelf.'
John D. - Rochester, NY (Davida Classic Jet Helmet)

'Thanks, the new helmet was at my house when I got home yesterday. It fits perfectly and I hope to get out on Triumph with it this weekend. Thanks for the great customer service.'
George P. - Columbia, MD - (Arai Vector Helmet)

'The helmet and goggles are awesome! Thanks!'
Andrew M. - Atlanta GA - (Davida Helmet & Goggles)

'Helmet arrived on time today.. Well done ! Looking forward to doing business and referring others to you !'
Bob H. - Dothan, AL - (HJC Helmet)

'Hi folks, Just a note to let you know I received my order and am very happy. I will be recommending you to anyone and everyone I know!
Phillip R. - Salt Lake City, UT - (Davida Helmet & Goggles)

'Thanks for the great service, I ordered a new helmet Tue and UPS just delivered it (Thursday afternoon).'
Bob R. Vermont - (HJC Helmet)

If you have ordered with Atlantic Moto before, feel free to drop us an email and let us know how we did.



Free Shipping on all Arai Helmets & Shoei Helmets. more

Learn more about Arai Helmets, Arai Helmet Manufacturing Techniques, and general Arai Helmet information.
Shoei Helmets Information (X11 RF1000 Hornet TZR Helmets...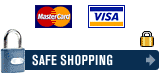 Safe Shopping Guaranteed! Shopping online at Atlantic Moto is safe & secure - Guaranteed!
Learn more about our Online Security Policy